Cutting the Church Less Slack
by Dennis R. Hoover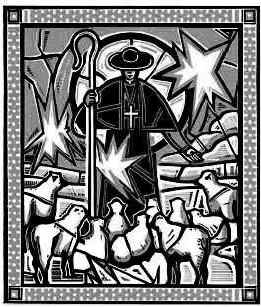 Since January, the Catholic crisis has been the Amazon rainforest of religion stories—huge, diverse, changing, hazardous. And nothing has been harder to survey than the legal terrain. From state to state, in legislatures and courts and district attorneys' offices, the crisis has impelled scores of efforts to hold the Catholic Church and its leaders more accountable for the scandal of child sexual abuse.
Yet while many of the details remain unresolved, the overall topography is clear, both in the letter of the law and the spirit in which it is interpreted and prosecuted—and reported. Whereas religious bodies have traditionally been accorded a large measure of deference and confidentiality, they are now to be treated more like secular institutions.
It is still too early to tell whether a de facto nationalization of this new version of "equal treatment" will be achieved. But a summary of developments across civil and criminal law—both statutory and constitutional—suggests that it is likely.
Civil law first:
· Going Public. No single act did more to break the story than Suffolk Superior Court Judge Constance Sweeney's January decision, on a motion by the Boston Globe, to release thousands of pages of documents produced by the Archdiocese of Boston for pending civil cases against convicted pedophile priest John Geoghan. The documents were damning confirmation of what plaintiffs' attorneys were alleging—that the diocese had a long history of secrecy and playing musical chairs with pedophile priests.
Soon judges in other cases also began releasing documents. Moreover, as Dorothy Korber wrote in the April 1 Sacramento Bee, "Secret settlements in sex abuse cases against Catholic priests are unraveling across America as waves of molestation victims make their stories public…despite the gag orders." Bishops started throwing in the towel on past confidentiality agreements and pledging not to seek them ever again.
In short, a new presumption against any form of secrecy (sealed documents in civil trials, confidentiality clauses in out-of-court settlements) took hold. While journalists lavished attention on when and how certain bishops would change their policies of secrecy in civil cases (not to mention making full disclosure to law enforcement for possible criminal cases), the Globe's Sacha Pfeiffer was one of the few to ask why judges and attorneys participated in the secrecy regime to begin with, and why some seemed to be having a change of heart now.
Some attorneys interviewed by Pfieffer June 3 expressed regret over past confidentiality agreements. Others made no apologies and argued that they were "torn between their obligation to zealously represent their damaged clients, few of whom wanted their personal lives exposed in a courtroom, and the church's reluctance to settle cases without confidentiality clauses."
In June, Connecticut Superior Court judge Robert F. McWeeny issued an unusual opinion explaining to the state appellate court his decision to order the public release of records of 23 settled lawsuits against the Diocese of Bridgeport (as requested by the New York Times, Boston Globe, Hartford Courant, and Washington Post). Accusing his state's judicial system of "a judicial mode of cooperation with the Diocese in endlessly delaying litigation, sealing files and coercing victims into non-disclosure settlements," McWeeney wrote, "Concerning a matter of such widespread public interest, the judicial system should not be party to a cover-up by denying access to such information."
In the Connecticut legislature a bill was introduced to outlaw confidential out-of-court settlements that prohibit victims from speaking to the police. In Kentucky, the Louisville Courier-Journal went to court over a state law allowing civil cases to be sealed when those cases contain allegations of child sexual abuse that would be considered a felony if prosecuted under criminal law. The paper is arguing that the law violates the U.S. and Kentucky constitutions.
· Civil liability and Money. Since January the scandal has generated hundreds of new civil suits and, as Time's Johanna McGeary noted in March, "Commercial insurers have recently started to balk at paying claims if they can prove church officials knew about the abuse and failed to stop it." Robert Hartwig, chief economist for an insurance trade group in New York, told the Palm Beach Post March 29, "There's certainly no such thing as a pedophilia policy. We do not sell insurance against illegal acts."
But getting the Catholic Church to pay is not necessarily an easy matter, because financially and legally there is no single "Catholic Church." On April 15, Business Week ran a 3,600-word piece outlining the complex structure of the myriad dioceses and other institutions that comprise the church. The bottom line: Like any complex corporate enterprise, legal segmentation helps protect assets and frustrates plaintiffs' attorneys.
On June 3, Time ran a story entitled "Can a Church Go Broke?"—which author Frank Gibney answered in the negative: "No matter how opulent their headquarters or how many seaside retreats their subsidiaries operate, the archdiocese and dioceses generally plead poverty—and tend to get away with it." However, should plaintiffs' attorneys prevail this time around, the financial toll will escalate rapidly.
Writing in the Washington Times June 17, Larry Witham seems to have been the only reporter to register the constitutional irony: "While Congress has put a cap on awards offered by judges and juries in complaints against the tobacco industry, lawyers say the separation of church and state bars lawmakers from giving any religious body such protection."
· Civil Liability and the Constitution. Is a church just another employer, or do the religion clauses of the First Amendment protect it from civil lawsuits alleging negligent hiring and supervision? The issue was joined in January in Maine, where the state's supreme court heard arguments in a case that could result in a reversal of a 1997 ruling (by the same court) that the First Amendment bars civil courts from reviewing church employee supervision. On April 16, the Portland Press Herald editorialized, "We think that the court's total deference to church hierarchy in matters that would otherwise present civil and criminal issues is unjustified."
In March, the Florida Supreme Court was on the same wavelength as the Press Herald, finding (according to the Tampa Tribune) that Florida's "negligent hiring law was 'neutral law' that applies to all, isn't targeted at religion and therefore doesn't interfere with religious expression." The Florida decision was the perfect foil for Tom Kertscher's March 19 piece in the Milwaukee Journal Sentinel reviewing a 1995 ruling by the Wisconsin Supreme Court that said the First Amendment does protect churches from liability.
"In most states the First Amendment has not been interpreted to protect churches from being held liable for sexual misconduct by clergy," Kertscher wrote. "The Florida Supreme Court issued another such ruling Thursday." The next day he reported that State Senator Alberta Darling (R-River Hills) had begun pursuing a legislative way around the Wisconsin court's ruling.
· Discovery and the Constitution. A closely related question was whether churches may invoke First Amendment rights to withhold certain documents or refuse depositions in civil suits. To judge from recent developments, the answer seems to be trending toward no. For example, as the Washington Post reported May 13, attorneys for Cardinal Law argued unsuccessfully that forcing the cardinal to give a deposition was a constitutionally inappropriate "inquiry into the internal working of the church."
As Boston goes, so goes Providence. Beginning in the early 1990s, a series of lawsuits against the diocese of Providence were filed by plaintiffs alleging abuse at the hands of parish priest James Silva (who pleaded guilty to criminal charges of sexual abuse in 1995). After the suits were consolidated, the diocese won the right not to disclose some internal documents on First Amendment grounds. But as Sam Dillon reported in the New York Times July 4, last fall a new, less acquiescent judge was on the case. "By no elastic stretch of the most fertile imagination," he ruled, "can one rationally conclude that such information…deserves or merits confidentiality as expressions of religious freedom."
The church's history of secrecy and stonewalling may even result in a kind of civil double jeopardy. On May 6, the National Law Journal reported on a lawsuit filed in Sacramento alleging that some previously settled civil suits should be reopened because the church "fraudulently induced the plaintiffs to settle by falsely telling each of them that he was the sole victim."
· Charitable Immunity Laws. Religious bodies in a few states enjoy a measure of statutory protection from civil suits, not because they are religious but because of their status as tax-exempt charitable institutions. This protection is under pressure, however.
In the March 28 Record of Bergen County, New Jersey, Ruth Padawer reported on a bill introduced in the New Jersey legislature that "would bring New Jersey into line with other states, which offer no special immunity to charities." On April 2, the Record endorsed the bill editorially.
The issue of charitable immunity laws also came into relief in Boston when the Archdiocese raised the possibility of invoking a Massachusetts law limiting claims against charitable institutions to $20,000. On June 18 the Boston Herald's Tom Mashberg reported that plaintiffs' attorney Roderick MacLeish planned to challenge the applicability of the law on the ground that cover-up activities cannot be considered a charitable function.
· Statute of Limitations on Civil Suits. Statutes of limitations frequently foreclose lawsuits in cases involving the sexual abuse of children, since victims often find it difficult to talk about their experiences for many years later. This spring, legislators in several states, including New Jersey, California, and Minnesota, hastened to draft bills lengthening or eliminating statutes of limitations on suits alleging child sex abuse.
Some of the coverage of such efforts had an edge of advocacy. For instance, Scott Shane's May 26 piece in the Baltimore Sun portrayed Maryland as backwater for having "one of the most restrictive laws in the nation on civil lawsuits. Pointing out that "39 states have changed laws to make it easier to sue," Shane reviewed failed attempts to get Maryland courts to carve out exceptions to the existing statute. "Repeatedly the [Maryland high] court has said the law must be changed if such lawsuits are to succeed," Shane wrote. "But no bills have proposed changing the law in recent years."
In New Jersey, a state appeals court created an exception for cases of "reactivated memory." According to the New Jersey Law Journal, in a case decided March 11, plaintiffs' lawyers successfully argued that because some victims repress their memories, the clock on the statute of limitations should not start ticking until the memories are recovered.
The legal status of recovered memories also came to the fore in early April when the Minnesota legislature considered a bill altering its statute of limitations. As reported in both the St. Paul Pioneer Press and the Minneapolis Star Tribune, the bill would have greatly extended the limit and made more room for the possibility of "delayed discovery." But the bill was turned aside after a coalition including not only the Catholic Church but also the Minnesota School Boards Association, city and county governments, hospitals, and child care centers successfully argued that it would open a floodgate of very old and possibly dubious claims that would be extremely difficult and costly to defend.
· Civil Liability Under RICO. One of the most aggressive ways of pursuing the Catholic hierarchy for abuses perpetrated by its priests is to bring a case under the civil provisions of state racketeering laws or the federal Racketeer Influenced and Corrupt Organizations Act (RICO). On March 22, CNN's program "The Point" had among its guests plaintiffs' attorney Jay Milano, discussing his recent case filed under Ohio racketeering law. Geoffrey Mearns, a former federal prosecutor who was also a guest on the show, argued that this use of racketeering law was dubious and far outside the bounds of legislative intent. "You have to convince jurors basically that the church acted like an organized crime organization, like a bunch of gangsters," commented host Anderson Cooper. "Do you not risk a backlash by some jurors who will be just basically offended by that?"
Jeffrey Anderson, a plaintiffs' attorney based in Minnesota who has earned a reputation as one of the most aggressive handlers of sex abuse cases against the Catholic Church, got a lot of press (some critical) for filing a series of federal RICO suits against the church this spring. The legal experts journalists consulted were all doubtful that these suits would get anywhere in court. On the April 3 edition of NPR's "All Things Considered," Notre Dame Law School Professor G. Robert Blakey, who drafted the RICO statute as a congressional staffer in 1970, said, "I can't say on the air what I think of the conduct of the priests and the bishops in covering them up. Nevertheless, the statute only applies to injury to business or property." Personal injury is "simply not cognizable in the statute."
As for criminal law:
· Statute of Limitations on Criminal Prosecution. Action to lengthen or eliminate criminal statutes of limitations was undertaken in Pennsylvania, Illinois, Connecticut, Wisconsin, California, New York, and Massachusetts. Coverage and commentary here, as in the civil arena, often had a comparative, keeping-up-with-the-Joneses quality. For example, on May 13, the Lancaster (Penn.) Intelligencer Journal endorsed an effort to change the Pennsylvania statute by reviewing in detail the more liberal standards in force in a handful of other states.
Sometimes the journalistic approach was more critical. After giving a backhanded compliment to law enforcement—"it is good that prosecutors have become less timid about investigating the church's handling of these crimes"—a Newsday editorial April 10 concluded, "[I]t would not be wise to remove the statute of limitations on sexual abuse." In a March 6 article in the Allentown (Penn.) Morning Call, John Micek found some law enforcement officials concerned that allowing very old allegations onto the prosecutorial agenda could merely result in wasting valuable time and resources on cases with cold evidence trails.
One of the more promising legal tacks was to "toll" the statute of limitation for out-of-state defendants. In the Paul Shanley case in Massachusetts, the June 21 Boston Globe reported, the statute of limitations had been suspended because Shanley moved to California in 1990.
· Criminal Prosecution of Supervisors. "In the past, some priests have been convicted of sex abuse crimes, and many more, along with their bishop-superiors, have paid millions of dollars to settle civil lawsuits brought by alleged sexual abuse victims. But no church official in a supervisory position has ever been charged with a crime in connection with a sex abuse case," wrote Edward Walsh in the May 5 Washington Post. "That may be about to change."
One reason is that new legislation is in the pipeline. Already on January 29, the Boston Globe's Michael Paulson could report on a bill introduced in the Massachusetts senate to "punish supervisors who knowingly expose children to child abusers." Five months later it passed the senate 38-0. "My staff found out that 31 other states have enacted statutes that criminalize general reckless endangerment," explained the bill's author, Sen. Marian Walsh of West Roxbury, "so we're really just catching up with the rest of the country."
If Massachusetts clergy can expect to be treated no better than anyone else, Missouri clergy can at least expect to be treated no worse. In May, the Missouri House of Representatives approved a bill adding clergy to the list of professionals required to report suspected sex abuse to law enforcement. When the bill went to the senate, an attempt was made to attach a provision creating a new crime of "religious sexual abuse of a child under 13." According to the St. Louis Post-Dispatch's Eric Stern, the latter provision's singling out of religion looked like a nonstarter because of constitutional problems and heated opposition from senate leadership.
New legislation aside, church supervisors were more likely to be brought up on criminal charges simply because prosecutors were more motivated to use the laws already on the books. Indeed, many prosecutors seemed to have become much more aggressive, and several grand juries were convened to look into possible indictments not just of priests but of diocesan higher-ups.
Still, the challenge of making a charge stick remained substantial. Several excellent pieces (notably in the Boston Globe, Boston Herald, New York Times, Christian Science Monitor, and Chicago Sun-Times) analyzed the prospects. Frank Bruni's April 14 article in the New York Times pointed out that it is "extremely difficult to convict anyone of a crime he did not commit, knowingly abet, or explicitly endorse." Bruni did, however, contend that obstruction "in defense of a civil lawsuit could also lead to criminal charges."
Another possibility was prosecution under state civil rights law, which Massachusetts Attorney General Thomas Reilly floated in June. On June 20, the Boston Herald took a closer look, concluding that this angle might in the end be more successful than other forms of prosecution. But, at least under Massachusetts law, the end game could not involve the spectacle of a bishop behind bars. The penalty is injunctive only—no jail time.
· Mandatory Reporting and Confessional Privilege. All states require certain professionals to report complaints and suspicions of child sexual abuse immediately to law enforcement and/or social service officials. But there has been considerable variance among states on the question of whether or not clergy are exempt from this obligation.
The days of the clergy exemption are fast coming to an end—except for information obtained through the Catholic confessional (and, for other religious bodies, through similarly confidential spiritual communications). Among the states where legislation has recently passed or is imminent are Washington, Colorado, Missouri, South Carolina, Wisconsin, Minnesota, Illinois, Massachusetts, New York, Vermont, Rhode Island, and Connecticut. The list will doubtless grow longer in the fall.
On March 22, the AP's Sara Kugler set a high standard for coverage of this issue. Reporting on data kept by the National Clearinghouse on Child Abuse and Neglect Information, Kugler was careful not to oversell the significance of mandatory reporting laws: "Authorities acknowledge the mandated reporter law is largely symbolic—the penalty is usually a fine, and prosecutors rarely go after those who fail to report."
Reporters often used state lawmakers to make the case that the reporting rules for clergy should be the same as for anybody else. Sen. Margarita Prentice of Seattle told the Post-Intelligencer that while she did not know of any pending legislation in Olympia that would require priests to report abuse, she "has been thinking about the issue a lot lately." The March 26 Denver Post noted, "Several lawmakers, many of whom did not know clergy in Colorado aren't required to report, said last week that they would support such a measure."
The principal source of contention in state debates was over clergy-penitent privilege. While many state Catholic Conferences had in the past lobbied against any mandatory reporting, this spring they redrew their line in the sand to protect just the confessional. Victims groups argued for no exceptions whatsoever. Thus far, it appears that the exceptions are standing, though embattled.
In "Secrets Confided to Clergy Are Getting Harder to Keep," one of the best pieces analyzing the law of the confessional exception, the New York Times' Emily Eakins, on February 16 quoted legal experts saying that recent cases cast doubt on the confessional's inviolable status when serious crimes are involved. Their prediction was that lower court confusion on the issue would probably increase and lead to the U.S. Supreme Court weighing in.
Jennifer Levitz of the Providence Journal-Bulletin was almost alone in examining actual cases where the clergy-penitent privilege has been invoked. Moreover, noting that Rhode Island is one of the rare states that specifically denies confessional privileges, Levitz made clear that legal realities do not necessarily align with statutory language. Through statutory and constitutional interpretation, she wrote, the Rhode Island trial courts "have specifically preserved such privileges."
· The "Land Shift" In Attitudes. In the final analysis, statutes and court rulings in criminal sexual abuse cases may be less important than prosecutorial attitudes. Plaintiffs' attorney Jeffrey Anderson told the Washington Post May 5 that a "land shift" in attitudes had occurred since January.
Responsibility for the shift can be attributed in large measure to media coverage of the crisis, which has shaped public opinion and, in some cases, taken direct aim at prosecutors seen as failing to keep up the pace. "Just having a conversation with diocesan officials appeared to be groundbreaking in Florida," wrote Brad Smith in a April 24 Tampa Tribune story, "State Prosecutors Shy From Confronting Churches.
On May 16, Bill O'Reilly, host of Fox News Network's in-your-face news/talk program "The O'Reilly Factor," asked guest Paul Martinek, editor of Lawyers Weekly USA, "Isn't it true, counselor, that the law enforcement agencies of this country have been playing along with this game?"
Replied Martinek: "I think you probably have a point to an extent, Bill. I think there was a time in this country 20 or 30, 40 years ago, particularly in a state like Massachusetts where the Catholic Church had enormous power, when law enforcement was very reluctant to do anything.
"I think the situation has changed."