Table of Contents
Fall 2001


Quick Links:
Articles in this issue

From the Editor: The Civil Religion Goes to War

On the Beat: Covering Religion in Hard Times

Letter to the Editor and Reply



Contributors: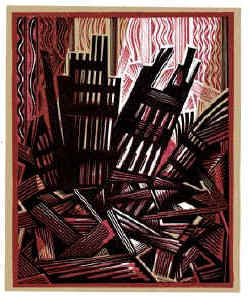 T. Jeremy Gunn is the Senior Fellow for Religion and Human Rights at Emory University. He previously worked for the U.S. Commission on International Religious Freedom and the Office of International Religious Freedom at the Department of State.
Ronald M. Green is the chair of the Department of Religion and Director of the Ethics Institute at Dartmouth College. He has been active on private and public ethics boards dealing with the stem cell issue.
Benjamin-Hugo LeBlanc, a Canadian, is writing his Ph.D. thesis at the École Pratique des Hautes Études-Sorbonne (Paris) and Laval University (Quebec) on the evolution of the social representations of "sects" or "new religious movements" in the French and French-Canadian press between 1970 and 2000.